I'm starting to wonder if there's going to be a motorcycle parade every weekend at Ground Zero this fall.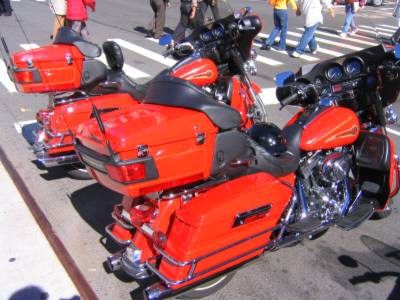 In the mix today were several of these. They look almost fire engine red, right?
Sure enough, Harley makes a special firefighter edition.
I was trying to crop this for a zoom on the emblem when I saw that by happy accident I got a cool shot of the surrounding buildings in the reflection in the gas cap.